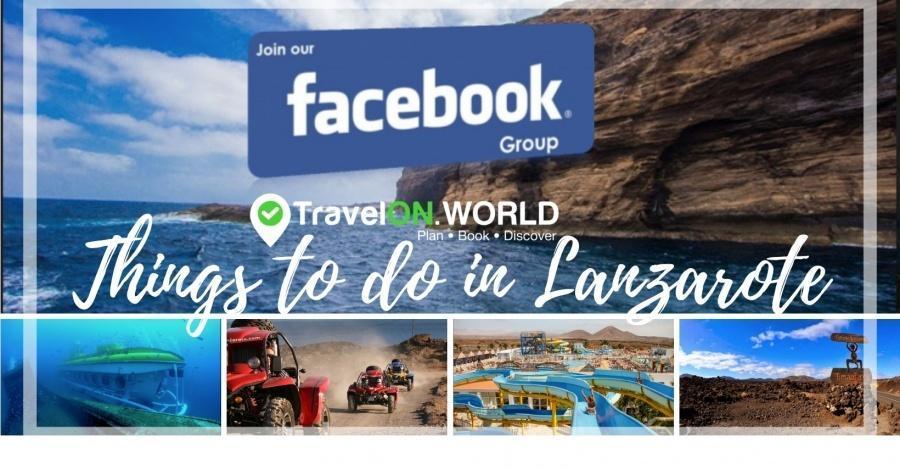 There are a lot of Facebook groups in Lanzarote that can tell you all the things to do in Lanzarote that are available. It can be a bit overwhelming with the amount there are and you can find yourself getting sucked into the various debates and opinions on the group.
Things to do in Lanzarote Facebook group, focuses on just that, a community of both island experts and residents and people that have visited the island who can advise on the best things to do in Lanzarote for your holiday.
What things to do in Lanzarote will this group help with
The group is heavily monitored to assure you get the best information that is true.

We monitor any adverts to assure the businesses there are advertising professionally and giving our community some benefits.

We work exclusively for excursions with TravelON World and excursionslanzarote.com because we know they offer amazing support and service and have a very flexible refund policy.

We also offer all of the community access to the TravelON World app to get discounts and save money in many bars and restaurants in Lanzarote.

We do not allow negativity, political views, or any bad press on the group.

The only people that share and post news are our trusted sources assuring no fake news
So whatever things to do in Lanzarote you are looking for the Things to do in Lanzarote Facebook group is certainly a great place to start. If you have been to Lanzarote before please share your knowledge good or bad for new visitors.


Get the latest deals
For the latest deals on the best things to do on your holiday sign up for our newsletter, don´t worry we hate getting junk mail too so we will only send you things that are relevant to your travels, can save you money and give you ideas on excursions in destinations all around the world.