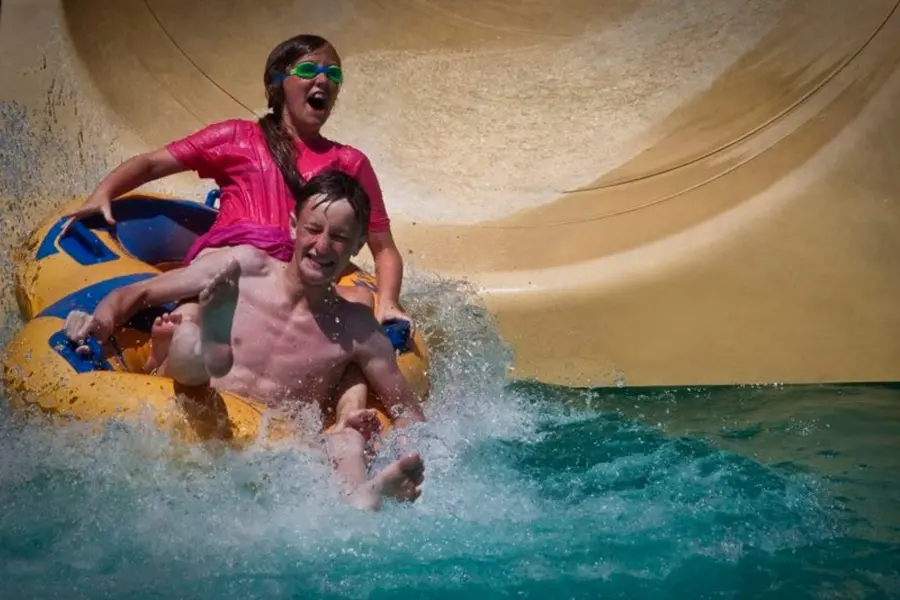 Things to do in Lanzarote for families
If you are thinking of taking a family vacation, Lanzarote is one of the most sought-after islands anywhere in the world. With long stretches of pristine beaches and consistently warm weather, it is also easy to see why this island is considered one of the best holiday destinations in Europe for families. But contrary to what many people think, Lanzarote is not just a sleepy island, where you come to relax and watch the kids in the pool. In fact, there's a long list of things to do in Lanzarote for families and many fun activities that will get your little ones away from the resort and out on an adventure. So read on to find out some tips on the best attractions and what to do in Lanzarote for families:
Looking for the best things to do in Lanzarote? Here is a full list of excursions and things to do in Lanzarote for your Lanzarote holiday.
Fun things to do in Lanzarote for families
Take a day trip to Papagayo Bay
There are many day trip excursions in Lanzarote for families, but if you yearn for a little slice of paradise, take the family to the stunning Papagayo bay. Papagayo bay is a crescent-shaped white sand beach and is beautifully sheltered by cliffs. Here, you can relax and enjoy the sea and sun, away from the busy crowds. Not only that, but the boat journey to Papagayo Bay is also a fun way to pass the time, and with all-inclusive drinks on board, the scenic views of Lanzarote never looked better. You can find a full list of Lanzarote boat trips here.
Take the family up to Timanfaya National Park Lanzarote
If you want to get the family outdoors and into the rugged interior, Timanfaya National Park is possibly the most exciting attraction for kids in Lanzarote and should be number one on every list of Lanzarote things to do for families. At the park, you can witness some amazing views of water sprouting up from the geyser, as well as the steam that comes from volcano hot spots. Aside from this, there are also camel rides and other fun activities for the kids to enjoy at the park.
Experience the Rancho Texas Park and Western Night
Kids will surely love the Rancho Texas Park and this western-themed park doubles as a zoo with sea lions, white tigers, parrots, and different species of birds. There's also a playground for kids to play and you can even stay until the evening for the Wild West dinner show, one of the most enjoyable nights you get to experience in the whole island. Here, kids usually fall in love with the spectacular shows, such as horse riding cowboys, line dancing, lasso tricks, and more. On the other hand, the adults can treat themselves to the free-flowing beer and sangria.
Interact with the Sea Lions
Aside from the great things mentioned above about the Rancho Texas, the park also allows guests to swim and play with the sea lions. This is one of the most exciting things to do in Lanzarote with kids, and an experience that they will never forget. Sea lions are among the most adorable creatures they are so gentle with the children as they demonstrate their amazing acrobatic skills.
Ride the submarine and explore beneath the sea
Riding the submarine is one of the most enjoyable things to do in Lanzarote for families. Submarine safaris will take you to the depths of the Atlantic, diving up to 100ft/30m. As you start the dive, there will be guides who will introduce you to the interesting sights under the sea. You also get to come face to face with some interesting sea creatures such as angel sharks, huge barracuda, parrotfish, and much more. Not only that, you will be passing through shipwrecks at the ocean bed that's filled with abundant marine life. Both the adults and the kids will surely love this wonderful underwater experience.
Interact with Dolphins
Aside from swimming with the sea lions, you also get to encounter the dolphins at the Rancho Texas Park. For this activity, you will encounter a pod of dolphins up close as an experienced trainer supervises the excursion. With their funny antics and amazing tricks, these dolphins are a crowd favorite and will entertain you and your kids, long into the afternoon.
Visit the incredible water parks in Lanzarote
For another active adventure, one of the things to do in Lanzarote with kids is to visit one of the incredible water parks in Lanzarote, the Aquapark Costa Teguise. The Costa Teguise has been recognized as the most significant water park in the entire Canary Islands and features plenty of fantastic slides that the whole family can enjoy, even the adults. There are also indoor activities for the younger kids to take part in, such as indoor paintball, wall climbing, and a karting arena. While the kids are having a blast, adults can also relax at the sun beds or venture over to the cafe bar which serves up some sensational ice cream.
The Lanzarote Aquarium
Haven't heard that there is an Aquarium in Lanzarote? For some reason, it's not well advertised, but it's a fantastic trip out for the family.
It's located in Costa Teguise and is one of the largest indoor aquariums in the Canary Islands. With over 1,000,000 litres of water spread out over 33 different aquariums you'll see a diverse selection of marine life, including sharks! And, for anyone feeling brave, it's possible to swim with the sharks, right here in Costa Teguise!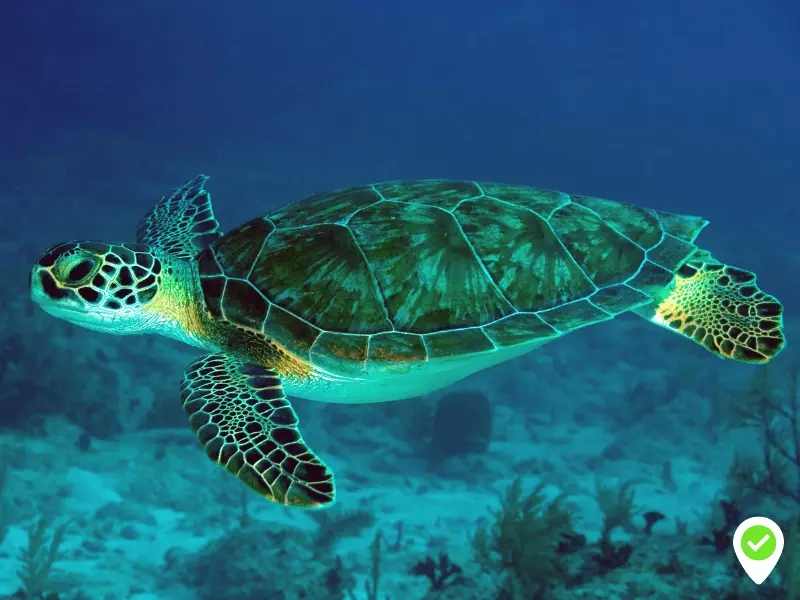 As you'd expect at any good aquarium there are also touch pools and educational points on your way round, so the family can not only see the marine life but also learn about it on their way around. Whilst the Lanzarote Aquarium probably isn't a full day out, you can easily enjoy a few hours of fun here with the family.
Head to the beach!
Ok, sounds kind of obvious but you're on holiday and kids love the beach. Lanzarote has a selection of beaches that range from golden sands to tiny black volcanic stone. The main resorts are mainly sandy beaches with crystal clear waters. The beaches cater for everyone, so if your family prefers to stay on land, maybe playing beach tennis or building sand sculptures then that's OK. If they are a little more adventurous and want to try out water sports such as paddle boarding, Jet Skis, Parasailing or Scuba Diving then you won't have to go far to find something to do.
Take a day trip or Excursion
Whether you've hired a car, or you want to jump on an organised Lanzarote Day Out, a day trip or excursion discovering the island is a great way to spend quality family time together on your holiday.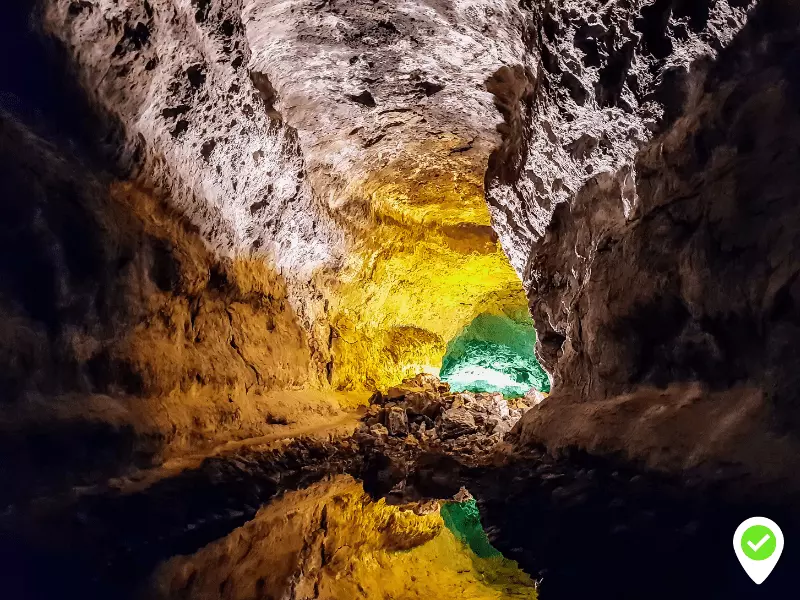 With the natural Volcanic Landscape of Lanzarote, you'll certainly be able to see things and visit places you wouldn't back home, such as Lava Tunnels, Trekking Volcanoes or riding Camels through a volcanic national park!
If you're family is looking for things to do in Lanzarote, it doesn't need to look far. You'll find a great selection of full or half day excursions, visiting different places and attractions all over the island such as The Timanfaya National Park, Mirador del Rio, The Green Caves and Jameos del Agua.
Take a buggy Tour
If you've got children who enjoy a bit of an adrenaline rush then a buggy tour is amazing fun, and a great way to see parts of the island you wouldn't normally get to see.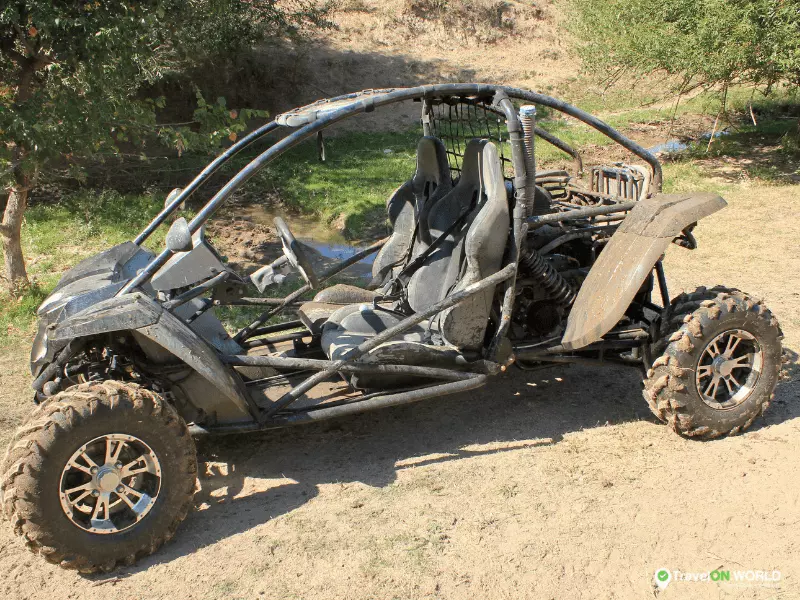 With the adults in full control in the driving seat, children can take up the passenger spot and you enjoy some great family time speeding around the off-road tracks of Lanzarote.
A day out at a Lanzarote Water Park
There are two main waterparks in Lanzarote. Aqualava in Playa Blanca is, in our opinion, better suited for families with smaller children. It's a safe space with water attractions designed with younger kids in mind. There is a space to relax for the adults, an on-site cafe and lifeguards on duty the entire day.
The Water Park in Costa Teguise is maybe better suited for families with older children and teenagers. There are bigger water slides and attractions that would be appreciated more for the older families. It's larger than Aqualava and has a number of facilities on site that you would expect of a good waterpark including a cafe / restaurant, lockers and medical facilities.
See a family friendly show
If you're looking for something to do in the evenings, Lanzarote has some top quality restaurants for dining out, and why not follow that up with a family friendly show? For families with older children, we'd certainly recommend the hilarious Music Hall Tavern drag comedy show. It's not what you'd expect of a typical Drag Show at all, and professionally scripted and choreographed. We can guarantee you won't stop laughing all night!
Lanzarote is a family friendly holiday destination
If you're visiting the island for a holiday and unsure if there will be enough things to do in Lanzarote, then let us put your mind at rest. There is so much to do, so many places to visit and activities to take part in that you'll wish you had booked a longer holiday! Have fun, and enjoy your stay!
As you can see, there are so many fun things to do for families in Lanzarote but to avoid some disappointed kids, make sure to book these excursions well in advance, the process could not be more straightforward.
FAQs things to do for families in Lanzarote
What is the best part of Lanzarote for families?
Lanzarote is great island for families and with the three main resorts all catering for people with children there are plenty of things to do in Lanzarote for families on holiday. The best resort to stay in for families is probably Playa Blanca as there are huge family hotels. Puerto Del Carmen is great for families if you like to go out and about in the evening and Costa Teguise has the waterpark which is always a popular thing to do in Lanzarote for families.
What are the best things to do in Lanzarote for families?
There are many attractions in Lanzarote that are great for families and the most popular activities are:
What is there to do in Lanzarote for families?
Thare are so many great things to do in Lanzarote for families. With a number or attractions like Rancho Texas, the two waterparks and a live volcano at Timanfaya National park you will have plenty of places to visit in Lanzarote as a family. Not only that there are many bars and restaurants and venues that have family entertainment on every day.
Is Lanzarote good for families?
Lanzarote is the safest island for families and has many things to do. Tenerife has more of the larger parks and attractions but if you want a family holiday that is a exciting but also relaxing then Lanzarote is a great choice for your family holiday.