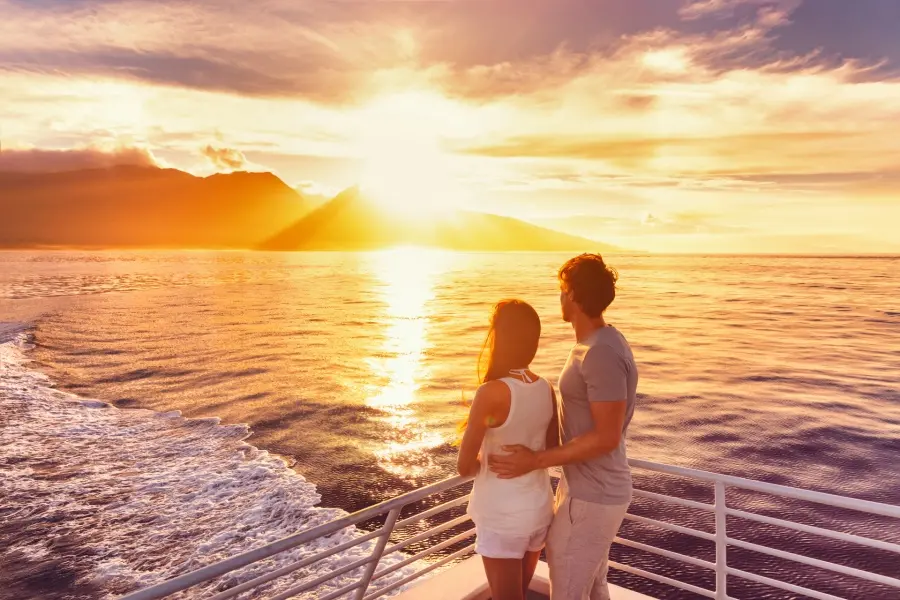 When you consider the variety of things to do in Lanzarote for couples, you can begin to understand why this gem in the Canary Islands is one of the top travel destinations in the world. One of the seven main landmasses in the Canary Islands, Lanzarote is renowned as a preferred destination for couples.
---
Looking for the best things to do in Lanzarote? Here is a list of things to do in Lanzarote for your Lanzarote holiday.
Featuring excellent weather all year round, this is also the perfect place to get active or take excursions while the relaxing resorts offer a respite whenever it may be needed. Even during the warmest time of year, which us usually between July and August, the temperature is still ideal for sunbathing or taking a dip on one of the many pristine beaches.
Other than basking in the sun with a margarita, there is also an opportunity to take the Grand Tour and venture further into the outdoors amidst the flora and beautiful biodiversity of the island.
With this in mind, here are a few more interesting things to do in Lanzarote for couples:
Things to do in Lanzarote for couples
Enjoy a Trip to the Vineyards
There are many wineries on the island, and some of these have been around for centuries as they continue to produce some of the most impressive wines in Europe. However, aside from the wine, you should still consider a trip to one of these vineyards to sample some fruits of this barren yet beautiful landscape. You can also get acquainted with the antique barrels and distilling equipment while the tapas always go down nicely with a delicate malvasia white wine.
Witness the Moon-like Terrain of Timanfaya National Park
As a volcanic island, Lanzarote has some of the best landscapes in the world. In fact, UNESCO has declared Timanfaya National Park a Biosphere Reserve since 1993. Consisting of a moon-like terrain with granular black sand, this is a very enchanting place to see and quite a romantic thing to do in Lanzarote for couples.
You will find ample options for excursions in Lanzarote which feature these mystical landscapes, and with more than three hundred volcanoes in the national park, you can be sure of an unforgettable encounter.
Sail to Los Lobos from Papagayo Beach
If you yearn for an alternative to relaxing on beautiful beaches, the I Love Papagayo Catamaran is the perfect way to take a quick escape to Los Lobos.
Having enjoyed the comfort of the boat itself, this is a great way to feel immersed in nature as you spend the day either snorkeling, standup paddle, kayak or just simply lounge in the boat with a cold drink. At the same time, every sailing experience is made even more special on this particular boat with some fine food to enjoy as reflections of surrounding islands shimmer in the crystal clear waters below.
Book a Submarine Safari Experience
One of the best ways to encounter a different side of the island is to book a submarine safari. Having first opened on the island in 1997, you can now marvel at colorful marine life more than eight feet below sea level.
Aboard this authentic submarine, it is easy to appreciate the mystical nature of the experience, and it must be said that this is often the reason it makes for such a romantic thing to do for couples in Lanzarote. Furthermore, for a little surprise, there are scuba divers available who can appear in the window with an unexpected message for someone special.
Swim with Dolphins and Sea Lions
Many people have dreams of swimming with gentle creatures of the sea such as dolphins and sea lions. Well, you can turn this dream into a reality as this is another one of the excellent things to do for couples in Lanzarote.
Located at Rancho Texas, this once in a lifetime experience will leave you feeling closer to animals than ever before, and you can also learn a lot of things about these animals through their trainers who will provide a full orientation about these little critters.
Animal Park and Wildlife Experiences
Other than dolphins and the sea lions, there is also an incredible Animal Park on the island that should always go on any list regarding the best Lanzarote things to do for couples. A trip to the island is never complete without seeing these wild animals. The Rancho Texas is the most famous park of the two. From small animals like the prairie dogs to the large white tigers, you will surely learn a thing or two from these beasts. You can also have pictures taken with the different types of birds of prey, parrots, horses and other mammals.
Have a Fabulous Night at the Music Hall Tavern
Although it must be said that nature is not the only attraction on this island. There are also shows every night in Lanzarote, and the Music Hall Tavern goes to the list of what to do on Lanzarote for couples. If you are to look at the reviews of the provided by guests, you will be intrigued that these visitors will always say their experience is nothing short of phenomenal. Having established a reputation over the years, you can also be sure that the entertainers will make you laugh and sing-along from start to finish.
The absence of mass development is often what makes this stunning island a top tourist attraction. Featuring unspoiled experiences and luxury accommodation, there are different attractions at every turn. However, with beautiful sunsets, mystical landscapes and so many romantic things to do for couples in Lanzarote, it is often said that this is the ultimate honeymoon destination in the Canary Islands.
FAQs Things to do in Lanzarote for couples
What are the best things to do in Lanzarote for couples?
There are many adventures for couples in Lanzarote and our top 3 things to do for couples are:
Are there many things to do in Lanzarote for couples?
Lanzarote is a very popular destination for couples of all ages as there is something for everyone. There are amazing things to do for couples in Lanzarote to suit all tastes. From sight seeing to sunset boat cruises couples are well catered for in Lanzarote.
Is Lanzarote a good destination for young couples?
For young couples looking to get away on holiday, Lanzarote is the perfact all year round destination. It has many things to do for young couples and has a mix of adventure, party, culture and relaxation. As a young couple Lanzarote is a great holiday destination.
Is Lanzarote good for couples?
Out of all of the Canary islands, Lanzarote is a favourite for couple of all ages as it really does offer a little of everything. Lanzarote is an ideal desination for young couples travelling for the first time together as it is a safe destination and busy all year around.