Lanzarote
Fuerteventura
To see available dates and times try our fast ferry search and booking, three simple steps and your are ready!
Search for ferry trip
Please select if you like to travel with a car or no car.
I HAVE NO CAR
passenger only ferry
Search for ferry trip
BEST PRICES - OFFICIAL TICKETS!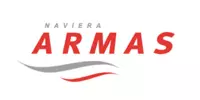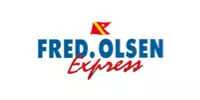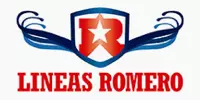 Book Direct Tickets Go And Return Any Time You Want
Instant Confirmation E-ticket No Need To Print
Lanzarote ferry to Fuerteventura
If you're on your Lanzarote holiday or planning a visit to the island and would like to visit another island, we're glad to tell you that you can visit not one, but two other islands. With these Lanzarote ferry services visiting three islands in one holiday is now possible! Whatever island you decide to see, the Lanzarote ferry to Fuerteventura can take you there to make you're exploring hassle-free and memorable!
The ferry Lanzarote Fuerteventura offers a day of adventure on the sister island to Lanzarote, Fuerteventura. See Corralejo at your leisure, visit the sand dunes if you choose or just adventure around the many places there are to see on the island.
Ferry Lanzarote Fuerteventura
One of the most popular places to visit is the neighbouring island of Fuerteventura on the ferry Lanzarote Fuerteventura service. While there are a lot of ferry services in Lanzarote that offer trips to Fuerteventura, TravelON World has found the best service for you for aLanzarote ferry. We guarantee the best value for your money and the most convenient way to get there with a pickup from your hotel or somewhere near. If you're staying in Puerto Del Carmen or Costa Teguise and would just like to see Fuerteventura then this trip is ideal for you. You can also book the Lanzarote ferry to Fuerteventura without the bus pick up and go on any of the crossings any day you like.
The Lanzarote Fuerteventura ferry leaves from Playa Blanca and it can be difficult to get there without a car. Even if you have a car hire, the terms state that you cannot leave the island you hired the car from. With the pick-up service that TravelON World offers, you won't have to worry about getting there anymore. The crossing takes about 40 minutes and the best part is the ferry doesn't carry any cars. This Lanzarote to Fuerteventura ferry service has been put together for visitors to the island in mind and the ferry is made especially for this with comfortable indoor seating and spacious outside areas to get fresh air and that all-important suntan.
For the Lanzarote ferry to Fuerteventura time table, SEE TIMETABLE ABOVE
We have the Lanzarote ferry timetables for Lanzarote Fuerteventura, Fuerteventura Lanzarote. Book without pick up and your ticket will be valid for any time and any day on that time table and you won't need to waste precious time in long lines at the kiosk.
Car ferry Lanzarote to Fuerteventura

While there are big Lanzarote to Fuerteventura ferry services that allow cars onboard, hired cars aren't allowed to be taken off the island you hired them from. Be sure to read the terms and conditions of your rental before trying this. But with TravelON World's options, you won't have to risk it. We offer the only Lanzarote to Fuerteventura ferry service that also includes a free bus pick up and drop off service from your accommodation or close by. Just select yes you want a pickup and it will show you the days this is offered. With this option, you will go the day you book and on the first Lanzarote to Fuerteventura ferry at 9:30 am and come back on the 17:00 pm Fuerteventura to Lanzarote ferry where the bus will be waiting for you. If you want to see a little more of the island of Fuerteventura then you can go on the many Lanzarote to Fuerteventura tours with a guide in your language and everything is taken care of.
Whichever trip you choose out of all the Lanzarote ferry service that TravelON World offers, we hope you get the best experience exploring these islands. We guarantee a holiday with loads of fun, memories and photos that you can share with your friends and loved ones. When you book Lanzarote Fuerteventura ferry services at ticket offices and kiosks in the harbour, you would have to get in line because most tourists take the chance to see three islands and also many residents travelling between the islands can cause long lines. To save time and get your tickets online through TravelON World today!
FAQ - Lanzarote Fuerteventura Ferry Service
How can I get from Lanzarote Fuerteventura?
There are a number of ways to see Fuerteventura from Lanzarote. One is a lanzarote ferry service, this service is direct it takes 30 minutes and offeres a bus pick up. The other is to do a Fuerteventura tour from Lanzarote.
How long does it take to get from Lanzarote to Fuerteventura?
It takes around 30 mintes on the Lanzarote ferry to get to Fuerteventura.
Can I take a hire car to Fuerteventura from Lanzarote?
Officially you cannot take a hire car between the islands check your contract, most state you cannot leave the island with the car but many people on holiday in Lanzarote do take the hire cars to Fuerteventura.
What can you see in Fuerteventura?
Fuerteventura is a great place to visit from Lanzarote and you can see the town of Corallejo and the beautiful sand dunes of Fuerteventura.
Whats the cheapest ferry in Lanzarote to Fuerteventura?
The most value for money ferry from Lanzarote to Fuerteventura is the Lineas Romero foot passenger only ferry that has been built just for visitors who want to see both islands without a car.
Where does the Lanzarote ferry depart to Fuerteventura?
The Lanzarote ferry to Fuerteventura departs from Playa Blanca and goes to Corallejo.
Where does the Fuerteventura ferry depart to Lanzarote?
The ferry from Fuerteventura to Lanzarote departs from Corallejo and stops in Playa Blanca.
How much is the Ferry from Lanzarote to Fuerteventura?
The cheapest Lanzarote ferry ticket for non residents without a car is €35 for adults and €18 for children return ferry from Lanzarote to Fuerteventura.