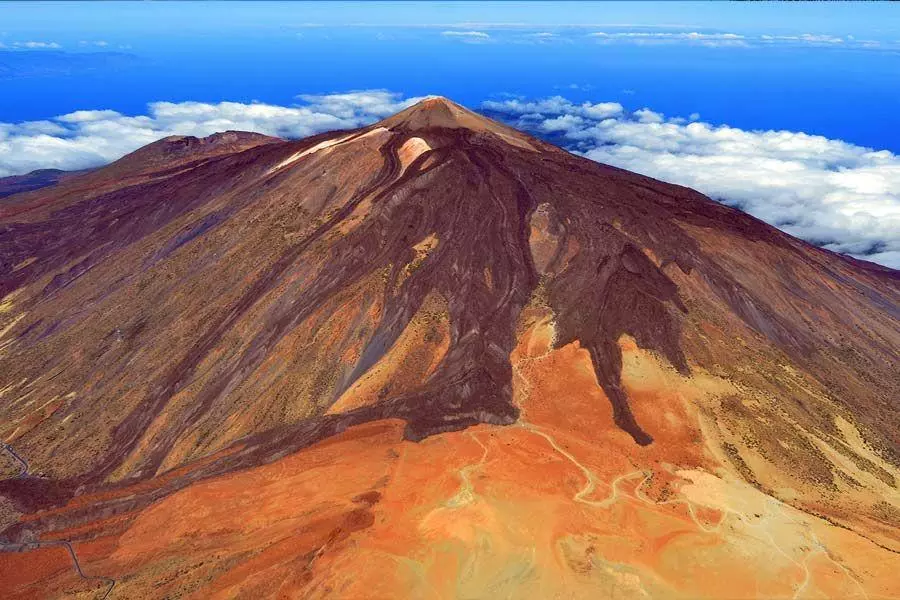 What are the best things to do in Arrecife?
Arrecife is the capital of Lanzarote, and as you might expect the least focused on tourism, but that doesn't mean that it's difficult to find things to do. Quite the opposite in fact! Arrecife is home to the major port of Lanzarote and welcomes many cruise ships to the island. The majority of cruise guests book up on tours and excursions around the island, and there are certainly plenty to choose from.
Attractions to visit in Arrecife Lanzarote
Lanzarote has an interesting history. Not only due to the fact that the island was formed during a period of immense volcanic activity but also through one of their own, César Manrique. Many of the attractions around the island that we see today were inspired and created by the late artist himself. To this day the influence of Manrique is present in every corner of the island. The excursions to these attractions are all bookable online with pickup and drop-off in Arrecife.
Los Jameos Del Agua
A concept and development by César Manrique, Los Jameos del Agua is a collection of smaller attractions that fuse man with nature. The lava tunnel is home to thousands of tiny albino crabs, whilst a cave-based auditorium delights guests with outstanding acoustics and musical performances.
Timanfaya National park. One of the must things to do in Lanzarote
Quite possibly the jewel in the crown of things to do in Lanzarote, The Timanfaya National Park is a stark reminder of the devastation and destruction that helped form the island into what it is today.
Mirador del Rio. The must-see lookout is built into the cliffs of Famara.
If you've got a head for heights, then El Mirador del Rio is a must-see. This Manrique-inspired lookout is built 400m high into the cliff side of El Risco de Famara and overlooks the neighbouring island of La Graciosa. Inside there is a small cafe/snack bar and gift shop. Things to do on the water in Arrecife Whilst there are no Catamaran excursions that depart Arrecife itself, it is possible to get a pick-up/drop-off service to Puerto Calero included in the price of an excursion. The best Catamaran Experience in Lanzarote The CatLanza excursions offer some of the most amazing experiences you will find in Lanzarote. Catlanza operates three different Catamarans that are available for special events, private hire, or as an excursion giving you a memorable afternoon out at sea and on anchor at the stunning Papagayo beaches.
Still, looking for things to do in Arrecife?
Support the Lanzarote football team
If you like football, UD Lanzarote plays their home games in Arrecife and you can usually catch their home games on a Sunday lunchtime during the football season. The crowd is a great mix of locals, holiday makers and people from around the world who have made Lanzarote their home.
Tea and Cake on the 17th Floor
You might have noticed that most buildings in Lanzarote are only a few stories high. This was a law that was put in place to protect the skyline and buildings have to be painted white. There is one exception to the rule though, and it was strongly contested. That's the Gran Hotel in Arrecife. This building is the only high rise in Lanzarote. The 17th floor of the hotel has a restaurant and a cafe, from which you sit and look down on life happening in the city. It's definitely on our list of things to do in Arrecife.
Visit the Aquarium at Costa Teguise
Costa Teguise is a town and holiday resort just up the coast from Arrecife. One of the main attractions here is the largest aquarium in the Canary Islands. The Aquarium offers a great day out for all the family and is easily accessible via a short bus trip from Arrecife.
Shopping in Arrecife
For Lanzarote, Arrecife is a large city and has many different areas dedicated to shopping. You can find many high street brands in the main city center and marina, whilst out of town, there are larger commercial areas that are great for furniture, home improvement, and electrical items. Truth be told, if you can't find what you need in Arrecife, you might need to turn to the internet! One tip for shopping in Arrecife - avoid Saturday afternoons and Sundays. It's a ghost town as the locals shut up shop for their weekend siesta and day of rest. Whilst Arrecife isn't particularly a popular tourist resort, it is home to a number of hotels on the seafront. The city is generally busy and vibrant and you'll find it to be much more typically Canarian than the main holiday resorts. There are plenty of things to do in Arrecife and it's definitely worth a visit or two during your stay on the island.

Frequently asked questions about Things to do in Arrecife
What is there to do in Arrecife?
Arrecife is the capital of Lanzarote and has become a very popular holiday destination with the tallest hotel in Lanzarote the Arrecife Grand, stunning beaches and the new marina. There are lots of things to do in Arrecife.
What are the main attractions in Arrecife Lanzarote?
The most famous attraction in Arrecife is actually a hotel the Arrecife Grand as its the only hotel over three stories and has a very interesting history and story. There is also the new Arrecife Marina.
Where is the best place to go in Arrecife?
Arrecife is the capital and the main shopping area is a great place to start. From there you can see many different places as you explore including San Gines, the new marina and some amazing beaches, There is also a small castle in Arrecife well worth a visit.
What can you see in Arrecife?
In Arrecife you have the famous Arrecife Grand hotel, Castillo De San Gabrial, Playa Reducto beach and the stunning San Gines. You can also visit the Arrecife Marina and there is lots of shopping areas like the Open Mall.