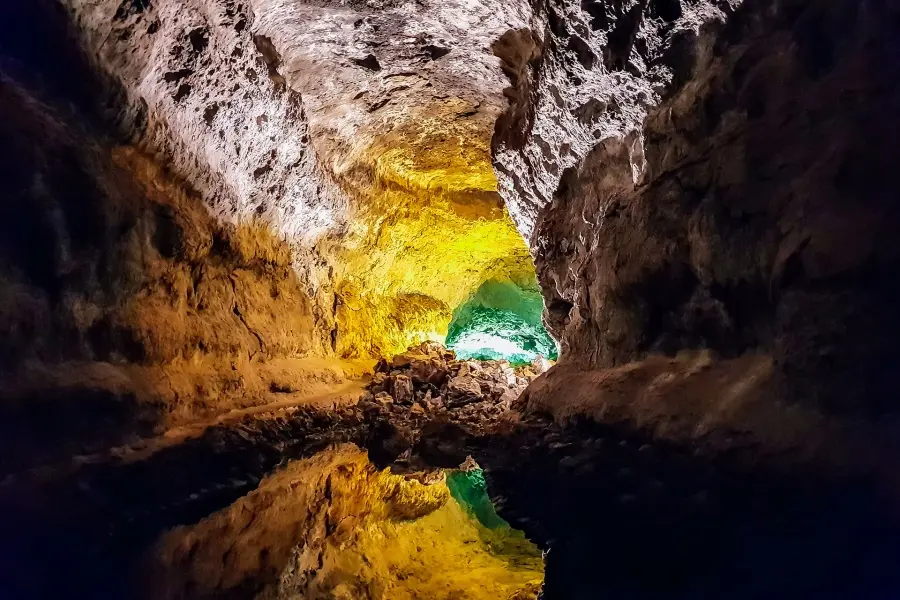 Where is Matagorda Lanzarote and what is there to do?
Matagorda is at the top of Puerto Del Carmen in Lanzarote. It is part of Puerto Del Carmen but in riality its a resort in itself. It has its own beach area, own entertainments area and many hotels and apartments to stay. There are also lots of things to do in Matagorda to keep you busy.
Why is Matagorda Lanzarote the perfect resort for things to do?
As Matagorda Lanzarote is part of Puerto Del Carmen it means that all of the trips, tours and excursions pick up there so if you wanted to see the island and experience different things to do in Matagorda then you are ideally located.
A short taxi ride will take you into the main Puerto Del Carmen strip area but there is no need if you want to stay in and around Matagorda as they have two incredible areas for bars, restaurants and entertainment.
The Matagorda Lanzarote center
There is a main center in Matagorda Lanzarote full of bars and restaurants and has a great atmospher both during the day and the evening. Here there are different places to eat and drink, live music bars and great views out to sea.
The Matagorda Los Jameos shopping center
Whilst this is not the huge Puerto Del Carmen strip, the Los Jameos shopping center is a row of bars, restaurants and shops along the Los Pocillios beach that has something for everyone. This is a great place to spend the evening or get a bite to eat during the day.
What other things are there to do in Matagorda Lanzarote?
The first benefit to staying in Matagorda is it is the closest resort to the airport with a taxi ride of around 10 minutes you will be in your accomodation in no time. Due to its close proximity to the airport this makes Matagorda the best place for plane spotting. In fact you can get so close to the airport from Matagorda that you can see the planes landing and flying directly over your head.
This is one of the most popular things to do in Matagorda and may people travel to Matagorda to see the planes land and get videos and photos.
What are the main hotels in Matagorda Lanzarote and places to stay?
There are many small apartment complexes with pools in Matagorda and one or two large hotels. The biggest of the hotels is the Beatriz Playa and recently the new 5 star hotel Lava Beach. Wether you are looking for the hotel experience, the self catering apartment holiday or a luxury fiove star resort Matagorda in Lanzarote has everything.
Excursions in Matagorda Lanzarote
Perfectly located on the island Matagorda Lanzarote is close to everything so whatever excursions you are looking to do they all pick up from Matagorda. Here are our choices for the best excursions in Matagorda.
Why you should stay in Matagorda Lanzarote
To sum up Matagorda in Lanzarote it has something for all ages and suites every kind of holiday. With a good selection of accomodation you will not go wrong here. Matagorda is close to the hussle and bustle of Puerto Del Carmen and if you want a lively evening you are close enough to enjoy the party atmosphere. If you want relaxation and a more low key evening then Matagorda is perfect so you really will get the best of both worlds. The location of Matagorda is also perfect, close to everything and easy access to explore Lanzarote.
Where to book things to do in Matagorda
If you are looking to get out and about and want to explore the island as well as enjoying all the things to do in Matagorda Lanzarote then TravelON World have put together the best things to do on your Matagorda Lanzarote holiday. Just click, checkout and enjoy and remember the TravelON team are here on the island to assist you with anything.
Frequently asked questions about Things to do in Matagorda Lanzarote
Where is Matagorda Lanzarote?
Matagorda Lanzarote is part of Puerto Del Carmen and is situated close to the Lanzarote airport. It is like it's own resort but also shares the excitment and variety of Puerto Del Carmen. Matagorda Lanzarote is ideally located to explore the island and there and many things to do in Matagorda.
Is Matagorda worth visiting?
If you are in Lanzarote and thinking of visiting Matagorda it is a great place to spend the day and the evening. There are many things to do in Lanzarote like watching the planes land and walking or cycling along the coastline. You can even walk from Matagorda to Arrecife. There are many bars and restaurants in Matagorda also to enjoy.
Are there many things to do in Matagorda?
The location of Matagorda Lanzarote means that all the trips, tours and boat excursions pick up from this area and there are two commercial centers with bars and restaurants with entertainment giving you a huge choice of things to do in Matagorda Lanzarote.