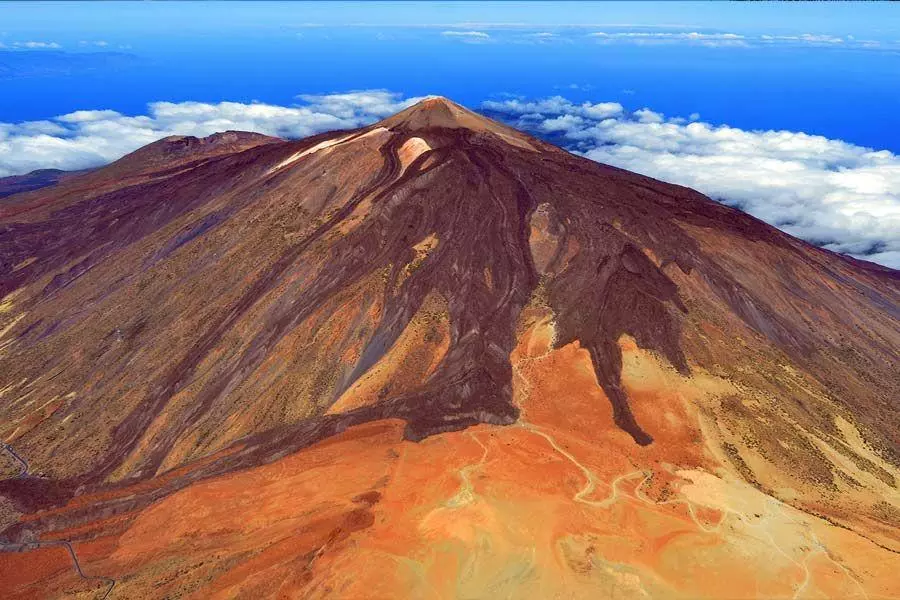 Top things to do in Puerto Calero
Often referred to as the Millionaires Marina, Puerto Calero is a sight to behold. It's largely a purpose-built marina that is home to dozens of expensive yachts, docked in a marina that's lined with the very finest shops, bars and restaurants. It's only a small place, and for holidaymakers, life could well be centered around the two hotels in the town, but there is still a great choice of things to do in Puerto Calero.
Things to do on the water in Puerto Calero
With Puerto Calero essentially being a Marina, there are many water-based activities that you can participate in. These range from Catamaran trips, to private charters and submarine dives. Yes, you heard us right! The best Catamaran Excursions in Lanzarote The Catlanza excursions are one of the most established Catamaran operators on the island. With three Catamarans accommodating between 18 and 74 people they are the perfect choice for private charters, special events, or just a great afternoon on the water anchored at the Papagayo beaches. For an adult-only experience on the water, the Catlanza Platinum Adults Only Catamaran cruise is second to none. With a complimentary bar, onboard yoga, and delicious food, it's a great way to spend the morning or afternoon on the best catamaran in Lanzarote.
The only Submarine trip in Puerto Calero Lanzarote
Do you fancy spending some time under the waves? In an 18.5-meter submarine? Of course, you do! Submarine Safaris is your chance to adventure 30m into the underwater world of the Atlantic Ocean. See eerie shipwrecks and amazing marine life. The Lanzarote submarine departs from Puerto Calero Marina and the dive lasts for around 1 hour.
Off-Roading with Puerto Calero Buggy Tours
Buggy Tours are an awesome way to spend a few hours speeding around off the beaten track in Lanzarote. Leave the tarmac behind and kick up some dust as you experience hidden and challenging tracks around Puerto Calero. If a buggy tour isn't your thing then why not try your hand at driving a trike?
Still, looking for things to do in Puerto Calero?
Scuba Diving in Lanzarote
The waters surrounding Lanzarote are bursting with fascinating marine life and Puerto Calero is a very popular spot for scuba diving. New to Lanzarote Scuba Diving? The Rubicon diving team has a base in the Costa Calero hotel and is ready to help you get started. Before you head out to the ocean, why not experience a try dive in one of the hotel pools.
Nightlife in Puerto Calero
The best restaurants in Puerto Calero
Although Puerto Calero is a small resort, it's huge in dining choices. From Indian Cuisine to Steak houses you really can find it all here. There is even a Michelin Guide recommended restaurant if you fancy some fine dining.
The best pubs and bars in Puerto Calero
In between the excellent restaurants, you'll also find some fantastic pubs and bars in Puerto Calero. All offer excellent drinks and service and at a very reasonable price. The ambiance is very chilled out compared to some of the other resorts, but that's OK. It's a great place to come and relax and wind down after a long day either working or exploring the island. Thing to do in Puerto Calero… Shopping! That's right! Although you might not expect it, the Puerto Calero marina has a great choice of designer outlets along with some more localised shops. If you want to flex the plastic, you'll find some top-quality brands here, and some wonderfully bespoke crafts and trinkets to boot. Puerto Calero is only a small resort, but if you're been wondering about things to do when staying there we hope we've been able to plant a few seeds and offer some ideas.

Frequently asked questions about Things to do in Puerto Calero
What are the best things to do in Puerto Calero?
Puerto Calero is a luxury marina that has developed into its own resort. The main things to do in Puerto Calero are boat and catamaran cruises, but it is also home to the Lanzarote submarine, Submarine Safaris.
Puerto Calero is based between Puerto Del Carmen and Playa Blanca and a stunning marina.
How to get to Puerto Calero?
You can get to Puerto Calero by car, by foot or the most popular way to see Puerto Calero is by watertaxi from Puerto Del Carmen. The watertaxi will take you to and from Puerto Del Carmen and Puerto Calero everyday.
What is Puerto Calero famous for?
Puerto Calero is home to the rich and famous and is a paradise. In Puerto Calero you will find the Catlanza catamaran, the Lanzarote submarine and many exclusive bars and restaurants.